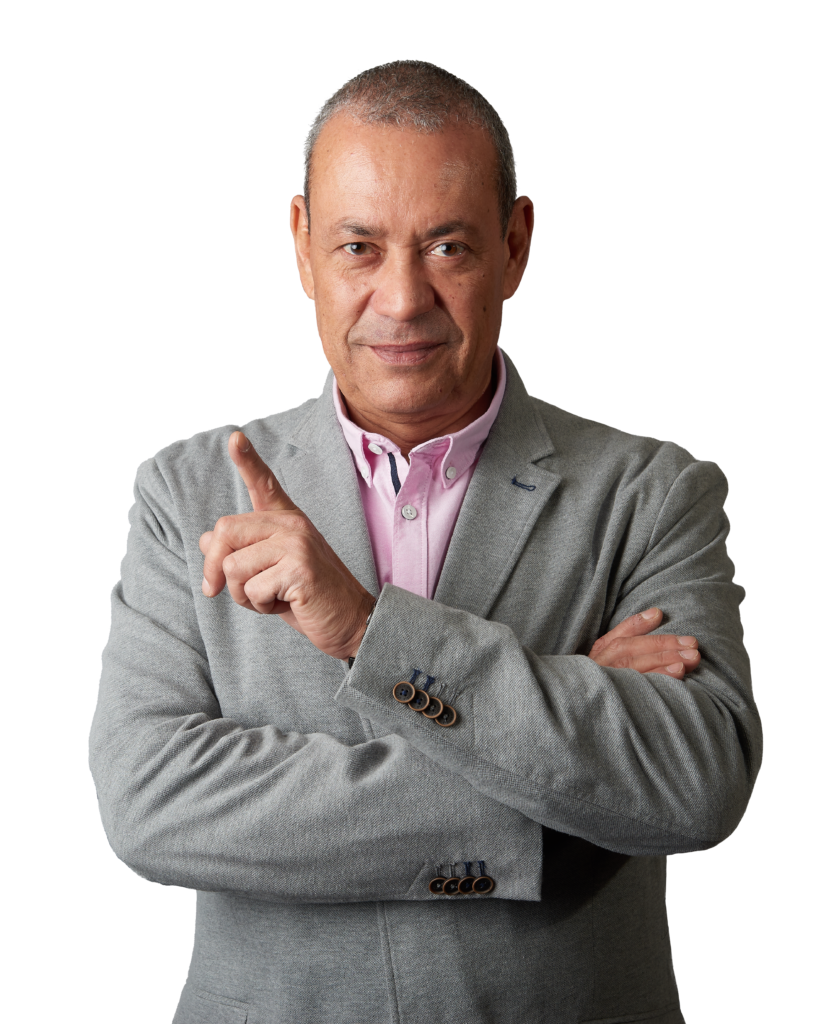 Getting communication spot on
Never underestimate the importance of getting your communication right. When it comes to conveying a specific message, whether it's for a small presentation, an important conference or a major event, it has to be spot on.
Great communication skills are essential because a motivated audience is much more likely to be spurred on to take action.
When conveying a message, entertainment and learning go hand in hand. I am absolutely convinced that this is the essential ingredient to success.
You will have a hard time getting the right results if your message has not been conveyed effectively.
My Visión, Four Keys
Communication is vital in any activity, and as passionate about it, I share the four keys that I consider essential in any communication exercise.
First entertain, and then learn
It is human nature to want to be relaxed, feel comfortable and enjoy ourselves.
Any work is done better in a favourable ambiance.
The learning process is infinitely easier and more effective if we feel relaxed in our surroundings.
It's not what I say, it is the way I say it
We all know that there are thousands of ways of saying the same thing.
It's a fact.
Communication is a permanent challenge because the way you go about it is even more important than the content itself.
You'll have a hard time getting results if your message is not conveyed effectively
This golden rule applies in all areas and to all audiences regardless of size or relevance.
Knowledge and information bring the security needed to make precise and effective progress in executing any project.
A motivated audience is much more likely to be spurred on to take action.
Motivation can move mountains. When you want something enough, you fight until you get it. Why? Because you are passionate about it!.
Just the fact of loving doing something miraculously makes us find the time to do it – it makes no difference if it's a Monday or a Friday!.
Background
Antonio Valdivieso is a communications expert with over 23 years of experience on a national, international and cross-cultural level. He is a multidisciplinary and multifaceted presenter, instructor and speaker. He has a degree in Higher Engineering in Telecommunications, a PMD at ESADE Business School, and is a certified ACTP Executive Coach from the ICF at the European School of Coaching in Barcelona (EEC).
Fluent in Spanish and English, he has extensive experience in developing, presenting, and leading major international functions and corporate events. Furthermore, he has lectured in various university disciplines including on Master's degrees for the Polytechnic University of Catalonia and given master classes at the Foment Formació Training School in Barcelona.
A talented communicator, a master of the stage, he will delight multi-disciplinary audiences with his passion and charisma, from entrepreneurs, marketing executives, and investors, to directors, students, bloggers, social media and the general public.
He has been a trusted partner to a multitude of different businesses and events and also directs, develops and produces graphic and audio-visual material for national and international presentations for different professional associations.

ELEGANCE
Observing good practice and know-how in all aspects and every sense. Excellent, quality work.
Silver represents harmony, balance, and sensitivity.

CONTEMPORARY
Cutting-edge methods. Designed to meet the demands and needs of today's world.
Lilac, a mixed colour, mixed gender. Represents freedom, emotion, and the feeling of supreme enjoyment.

SOLIDITY
Tangible, effective results.
Black represents strength, courage, and sobriety.

TRANSPARENCY
Simple and effective techniques to ensure fast, efficient learning.
White is associated with purity. It brings peace, comfort and instils tranquillity.